Lower full Arch Implant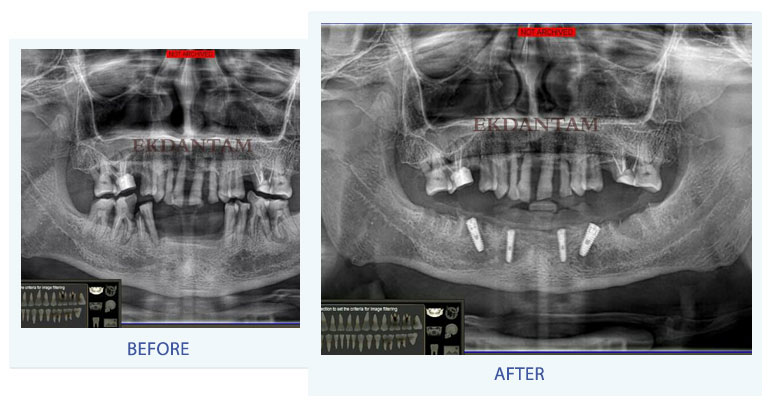 Lower full Arch Implant :-
A 60 year old patient came with severe pain in some lower teeth and problem of difficulty in eating . After through examination all lower teeth had poor prognosis and advised for extraction and out of all options ,
All on four immediate implants was planned .
Anteriorly Bone ostectomy was done to get wider bone width and posteriorly also ostectomy was done to get a equal ramp for easy prosthesis fabrication .
Osstem 4*11.5 Implants were placed anteriorly and 4.5 X 11.5 mm were placed posteriorly .