Case:- Reimplantation For Ailing Implants
Intraoral Welding and Fixed interim prosthesis in a Day.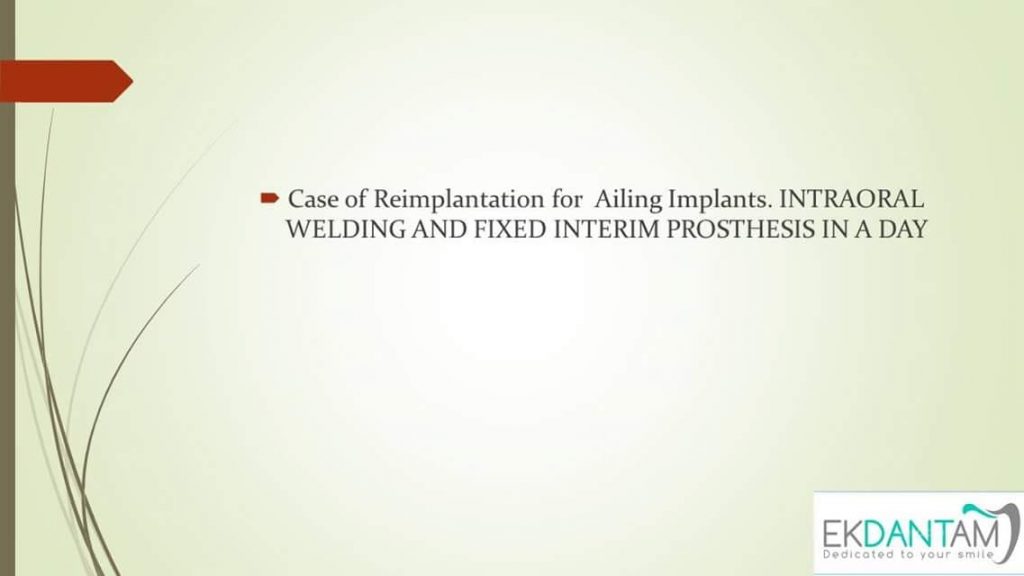 Implants Placed 6 Months Before At Some Place. All Ailing and Failing implant.
Planned for retrieval of all and Place 6 ANKYLOS implants.
Intraoral Welding give a Interim prosthesis at the same day.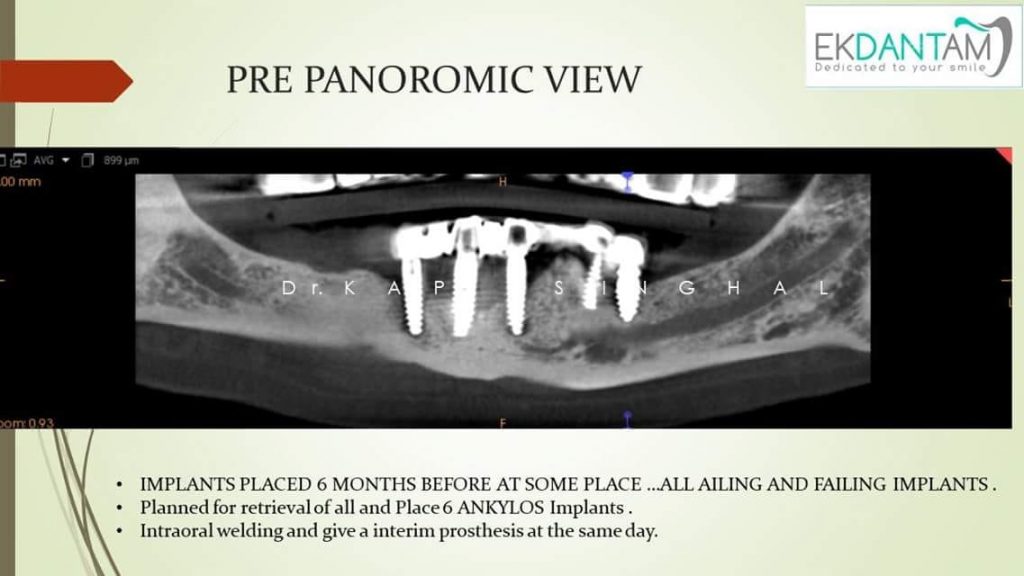 Pre AXIAL and Cross Section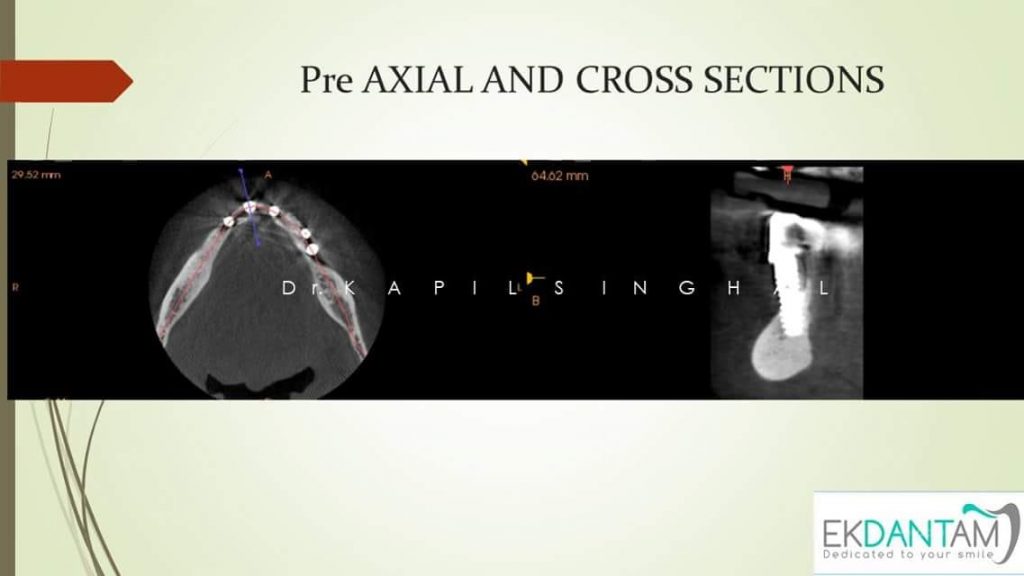 After Removal of Failed Implants
Bone osteoplastry was done to get a even base of bone and remove sharp bone and windows peeks.
Mental Nerve was reflected and Marked on Both side
Ankylos Implants Placed wihin the Confines of the prefabricated Stent that was duplicated from the Denture.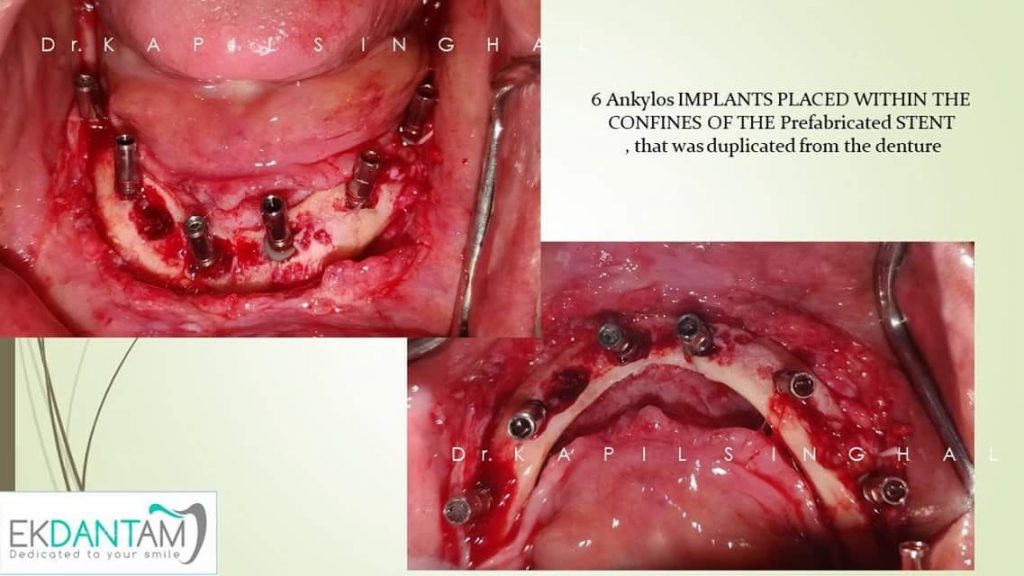 After Intraoral Welding the framework was removed and sandblasting was done.
Opaquer was applied and light Cured in the furnace for 12 Minutes.
Titanium Framework after opaquer application tried in the mouth before pick up in the shell.
QU resin was used for pick up, the same was applied on the framework also intraorally.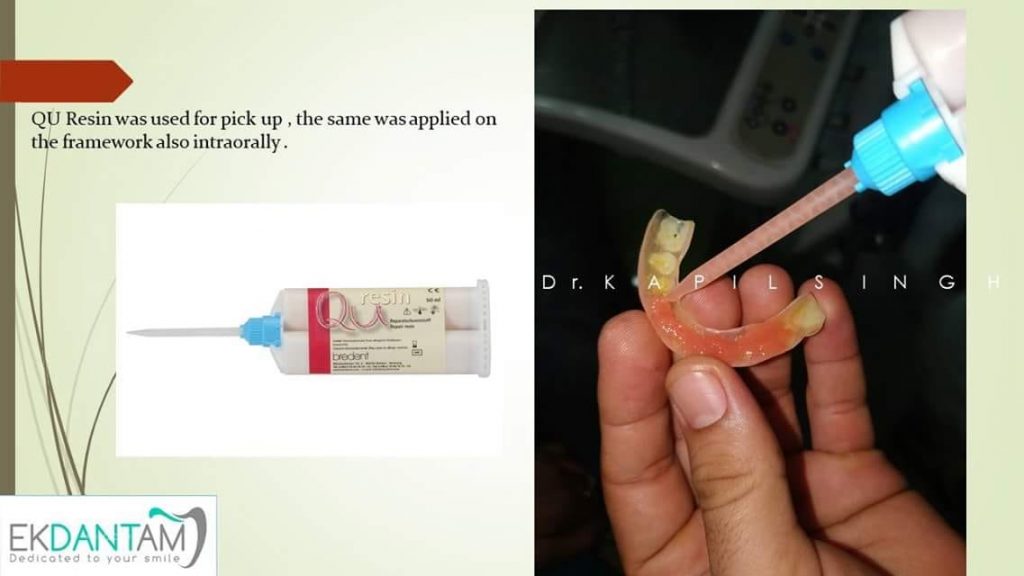 After pick up, voids were filled with QU resin.
Visiolink Was Applies and Cured in Furnance before application of composite(Crealign) for layering.
After Sandblasting the shell, QU connector was applied in the shell.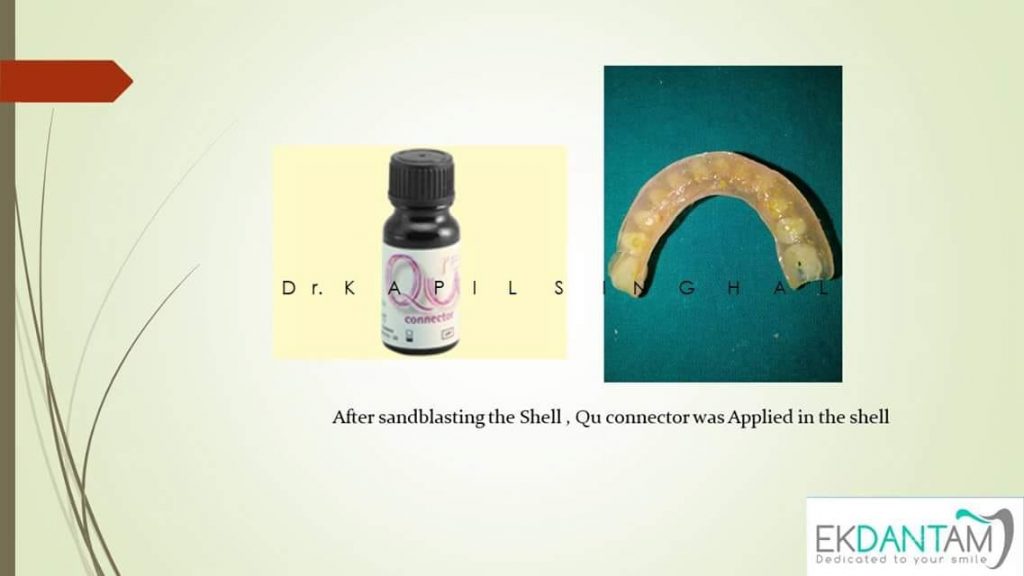 Crealign was applied for characterization and layering.
Light cured in the furnace for 12 Minutes.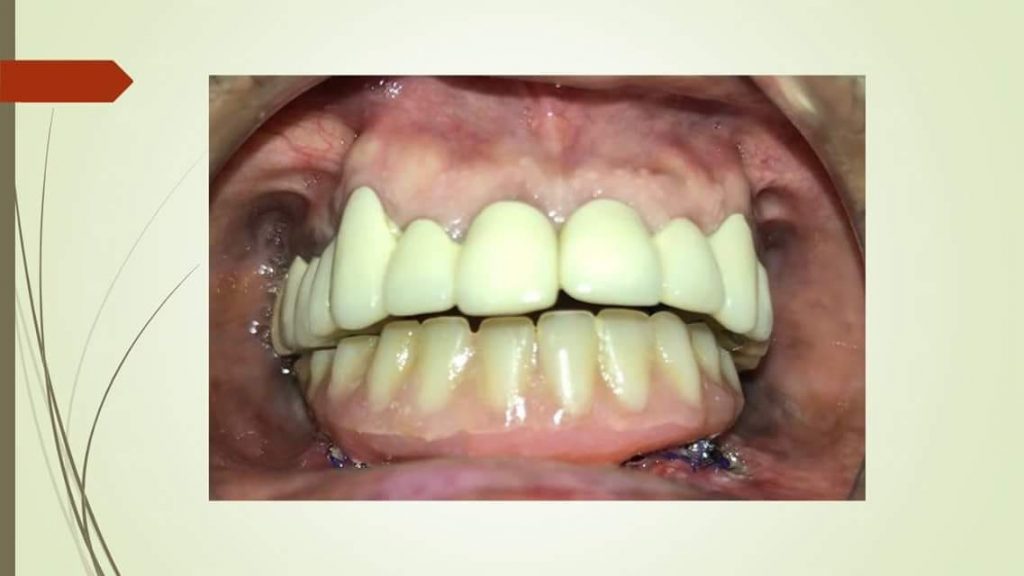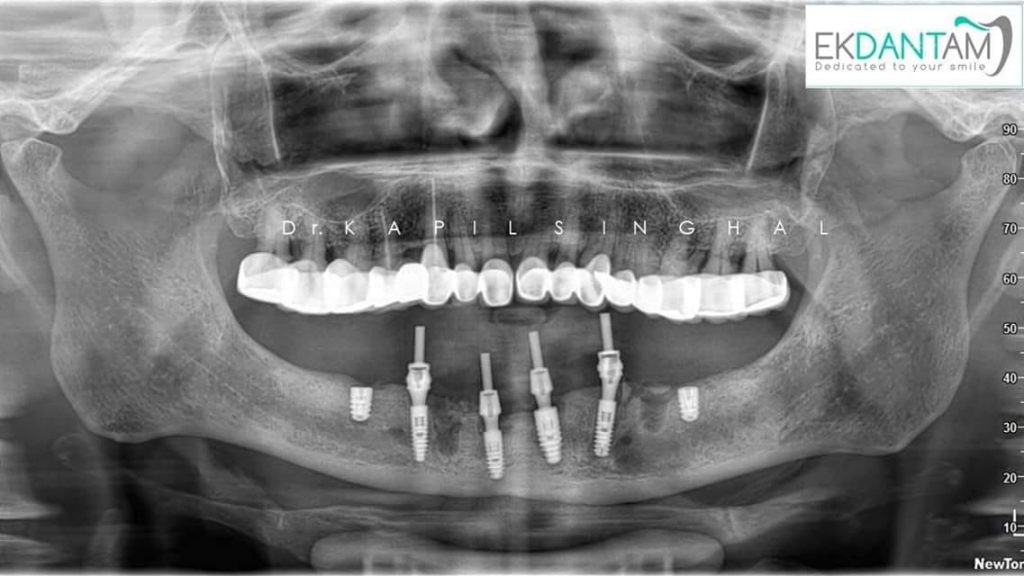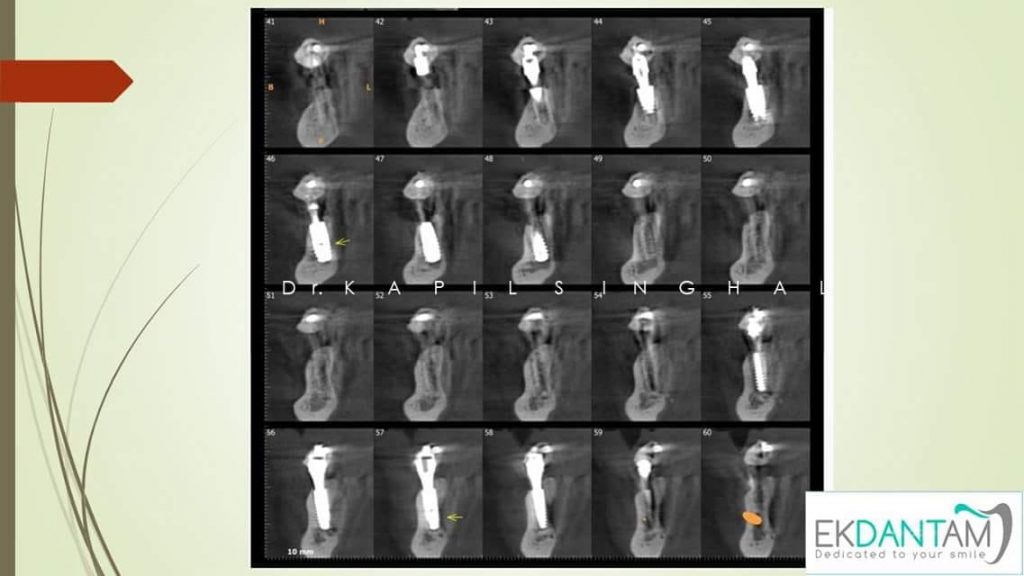 Book Your Appointment With Ekdantam Dental Clinic (Malviya nagar and Mansarovar) Jaipur.